If you're having trouble viewing this email, you can see it online.
May is mental health awareness month, and a time of year with many transitions for families as well as our work at KAIMH. Read below about our new board and committee opportunities, tension relievers, and two free toolkits: More Than the Blues toolkit from SAMHSA (Substance Abuse and Mental Health Services Administration) and Engaging Families in Healthy Development toolkit from Brookes Publishing.
Tension relief is an important coping skill for children to begin learning from a young age. Sometimes belly breathing is helpful, and sometimes it just isn't the right tool for the situation and child. Check out these great strategies from GoZen!
50 Calm-Down Ideas to Try with Kids of All Ages | GoZen!
Sending out a big thank you to our conference sponsors, presenters, volunteer board and committee members, vendors, venue host and participants for another great conference! We will be looking over the evaluations to see your feedback and ideas on what you want from your conference experience. If you forgot to turn in your evaluation, feel free to email it to us or just send us your thoughts to info@kaimh.org.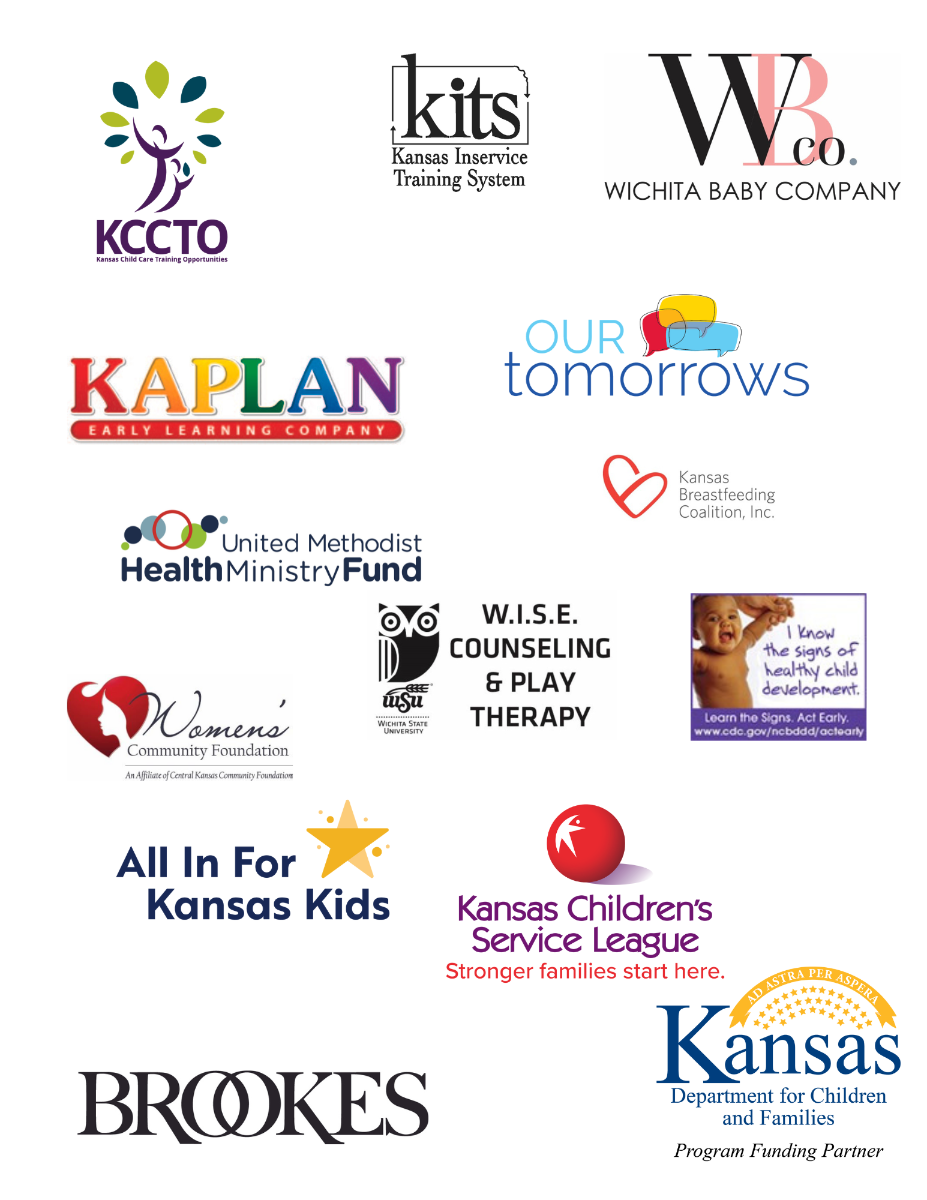 | | Congratulations to Rich Minder on receiving the Alice Eberhart-Wright Visionary Award that recognizes outstanding achievements and significant contributions in the field of infant and early childhood mental health. The award is given to those who represent the mission of KAIMH and illustrate passion, creativity and best practices in their work supporting infant and early childhood mental health in Kansas. Click here to read more about this award. |
| --- | --- |
SAMHSA Mental Health Awareness Month 2023
Check out this SAMHSA toolkit for family service providers that includes tips and tools for working with mothers who may be depressed.
Congratulations to our newest Infant Mental Health Endorsees!



Kim McGinn, IMH-E® Infant Family Associate

Kim is a Regional Community Consultant Family Support Specialist with Child Care Aware of Kansas. She says, "I have been working with children and/or adolescents most of my life. My strengths has always been working with children with trauma. This is why I am thrilled to be an Infant Family Associate. This endorsement means a lot to me."

AND

Mary H, IMH-E® Infant Family Specialist


Rich Minder, IMH-E® Infant Mental Health Mentor-Policy

Rich is the Executive Director of
Success By 6 Coalition of Douglas County. He says, "Success By 6 hired me in 2001 and began by directing me to read From Neurons to Neighborhoods: The Science of Early Childhood Development. This book sparked in me an enduring interest in how to plan to ensure that families with young children have what they need to successfully parent their young children and how communities can grow healthier and more resilient by investing in early relationships. Over the years KAIMH has become a home with many voices to further my professional development."
This toolkit from Brookes Publishing has pages of fun, easy, and low-cost learning activities that boost key developmental skills for children ages birth through preschool.
Engaging Families in Healthy Development Toolkit