If you're having trouble viewing this email, you can see it online.
Welcome to 2023! We have some exciting news and opportunities this coming year. The CDC has launched a new resource, we have updates for the KAIMH annual conference, and there are low cost to free training opportunities to support your early childhood mental health professional development and IMH Endorsement®
Join Us at the KAIMH Conference 2023!
April 27 Thursday (Day 1)
8:00 - 8:30

Registration and light breakfast

8:30 - 11:30

Understanding the Sensory System and Its Importance in Early

Childhood Development and Social-Emotional Regulation, Allie Ticktin

11:30 - 1:00

Lunch Provided, KAIMH Annual Meeting, Alice Eberhart-Wright

Visionary Award

1:00 - 4:00

Keynote continued, Allie Ticktin (snack provided)


April 28 Friday (Day 2)
| | |
| --- | --- |
| 8:00 - 8:15 | Check in and snacks |
| 8:15 - 11:15 | Who Decides If I'm Safe: Polyvagal Theory in Infant Mental Health, George Thompson |
| 11:15 - 12:45 | Lunch on your own |
| 12:45 - 2:00 | Breakout Sessions 1&2 |
| 2:00 – 2:15 | Snack break |
| 2:15 - 3:30 | Breakout Sessions 3&4 |
Where: Wichita State University Metroplex
5015 East 29th St N, Wichita, KS 67220
11.5 total hours of KDHE approved in-service
Hotel rooms are available until April 12th at Hyatt Place at Wichita State University, 4703 E. 19th Street North, Wichita, KS To book your room, click here
Registration opening soon!
| Keynote speaker, Allie Ticktin, MA, OTD, OTR/L is an Occupational Therapist & Founder of Play2Progress will be offering a 6 hour presentation on Thursday, April 27th, Understanding the Sensory System and Its Importance in Early Childhood Development and Social-Emotional Regulation. | |
| --- | --- |
| | George S. Thompson MD will be offering a 3 hour presentation on Friday, April 28th, Who Decides If I'm Safe: Polyvagal Theory in Infant Mental Health. |
| --- | --- |
Breakout sessions will be offered Friday afternoon - below are a few of the options on the schedule. More breakout sessions are being added, so be sure to check our website for more details.
Be a Voice for Babies: Overview of Infant Mental Health
Understanding infant mental health is foundational to the KAIMH Infant Mental Health Endorsement®. This presentation will provide an overview of infant mental health including the basics of brain development, definition of infant mental health, trauma and its impact on infant mental health, and strategies to support positive mental health for babies, families and caregivers.
What We Want for Babies: The Heart of Reflective Facilitation
Joy Hoofer, Ph.D., IMH-E® and Jessica Mostaffa, LCPC, IMH-E® independent practitioners, have had the blessing of being Reflective Consultants for individuals and groups working in the early childhood field across Kansas. In this session, they will share their knowledge and experience around what they believe is the heart of reflective consultation/supervision and how it produces what we truly want for all babies. Through moments of experiential learning, the session will provide opportunities to increase self-awareness, demonstrate the importance of the parallel process in our work and provide two RS/C frameworks. Be prepared to observe, listen, wonder and respond to all this session has to offer.
Orientation to Endorsement
The KAIMH IMH Endorsement® is a credential that supports and recognizes the development of professionals who work with or on behalf of infants, toddlers and their families. This credential uses a nationally recognized set of competencies that define best practice and guides professional growth. This presentation will discuss the process of completing Endorsement®, the value of IMH Endorsement®, and overview of the Kansas Association for Infant & Early Childhood Mental Health (KAIMH) and how it can benefit professionals in the early childhood field.
LGBTQ+ Cultural Competency and Best Practices for Working with LGBTQ+ Youth and Families
Being culturally competent means learning new patterns of behaviors, research trends, and social cues of a specific community and then effectively applying them into our personal and professional lives. This training covers the experiences, values, and belief systems specific to LGBTQ+ youth and their families. Participants will gain a heightened sense of personal awareness to encourage a safe and positive environment for sexual and gender minorities and will identify achievable strategies and adaptations for increasing confidence when working with LGBTQ+ youth and families.
Alice Eberhart-Wright Nominations
The Alice Eberhart-Wright Award recognizes outstanding achievements and significant contributions in the field of infant and early childhood mental health. This award has been established in honor of Alice Eberhart-Wright, a pioneer in infant and early childhood mental health, who has been dedicated to supporting the social, emotional, and mental health of infants, young children and their families throughout her lifetime.
The Alice Eberhart-Wright Award will be presented each year at the KAIMH Annual Conference. The award recipient will be honored during the conference and their conference registration is covered.
The award is given to those who represent the mission of KAIMH and illustrate passion, creativity and best practices in their work supporting infant and early childhood mental health in Kansas. If you know someone you would like to nominate for this award, please submit the information via this form:
The Centers for Disease Control and Prevention (CDC) "Learn the Signs. Act Early." program has a great new resource - Milestones in Action photo and video library - a FREE library of photos and videos of developmental milestones to promote your professional development in learning more about the developmental milestones children should reach by each age. Learn more: cdc.gov/MilestonesinAction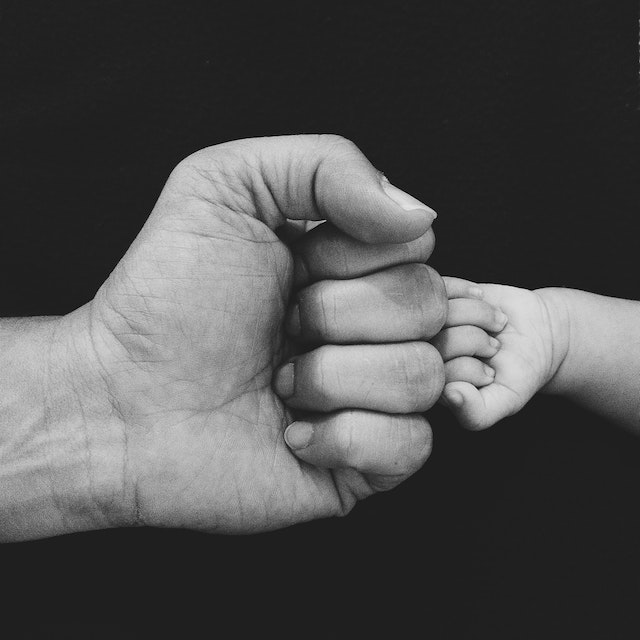 We need KAIMH members interested in leading our organization into the future! If you are interested in serving, we are soliciting nominations.
How? Send us a letter of interest and your resume/vita, or fill out this handy online form and let us know why you want to serve on the KAIMH board and what skills and knowledge you would bring. Contact us at info@kaimh.org with any questions!
We are so excited to announce the launch of our helpful tutorial videos on everything Endorsement®!

You can view them all on our YouTube channel, and if you have a video to request, let us know!
Looking for free to low-cost early childhood mental health training opportunities? Below are some upcoming classes offered from Kansas Children's Service League, Kansas Child Care Training Opportunities, Child Care Aware and Early Childhood Investigations.
KCSL
An Introduction to Adverse Childhood Experiences. Four opportunities February through March.
ACEs and Resilience: The Biology of Stress and the Science of Hope. Multiple opportunities are available February through March.
KCCTO
Social Emotional Bundle. May11 - June 15 Register Here
CCA
Building Relationships with Young Children January 30th
Brain Research: Bright Beginnings for Babies Feb. 21st
ECI
Art in the Trauma Informed Early Childhood Classroom March 22nd
Coaching Early Educators for Diversity, Equity, Inclusion, Accessibility, and Belonging April 26th